Top Concerts of 2014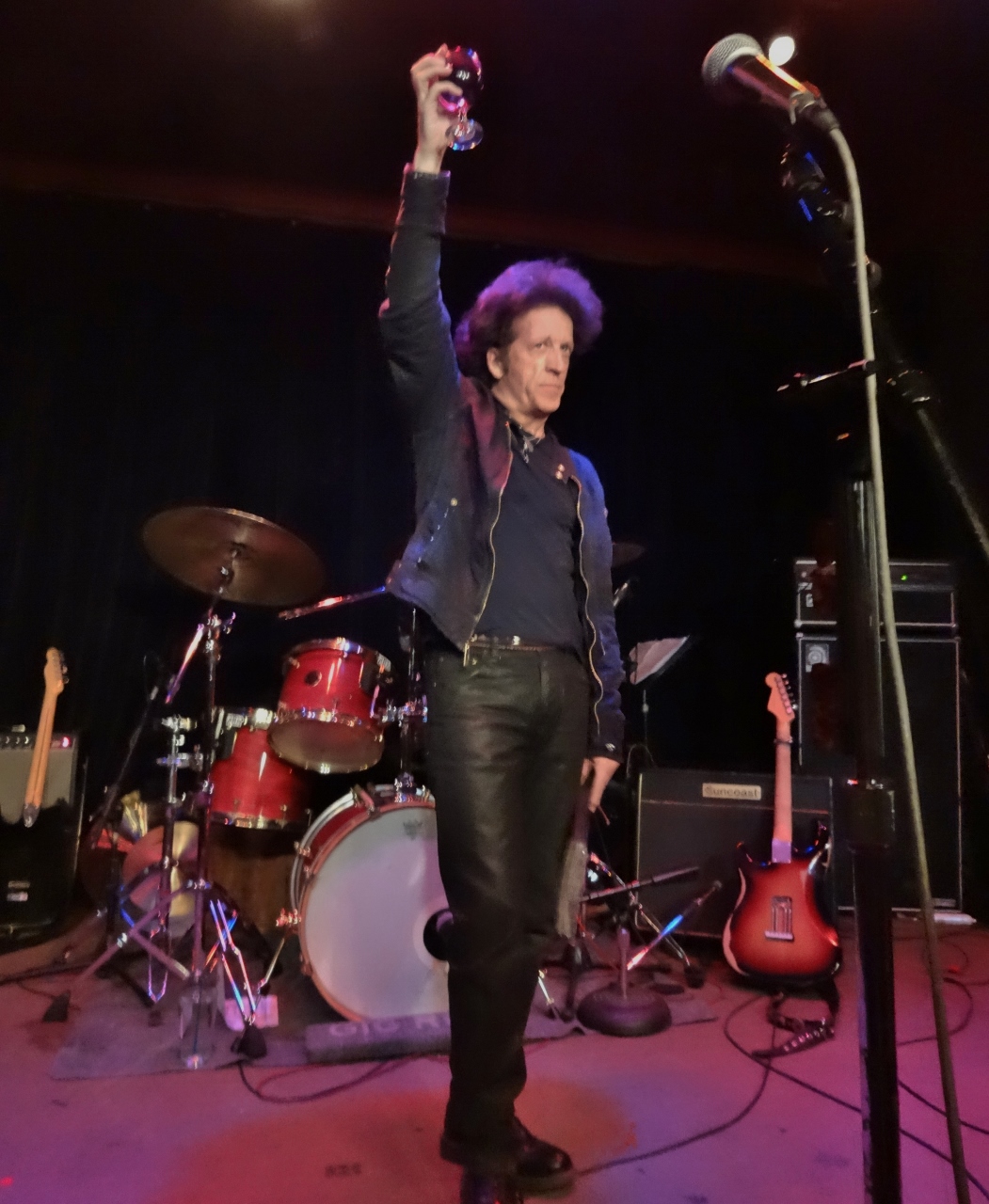 Willie Nile
January 25 @ FitzGerald's
By Dave Miller
Hi, everyone! Long time, no see. Sorry you haven't heard from me in a while. It was a tough 2014. My mom died, a year after my dad died. It's a one-two punch I'm still dealing with. At first, I didn't have the time to work on the site. Then when I started having time, I wasn't in a mood to do it. I did hit some shows, though not as many as usual. It usually took the promise of a great show to get me out so my batting averaged turned out to be high. I wound up seeing 30 full sets. While I begin to catch up with reviews, here's the list of my top concerts of the year:
1. Willie Nile, January 25 at FitzGerald's - A rousing, inspiring performance from the heart with his equally passionate wingmen at his side that wraps all of rock-and-roll's possibilities into a fireball of a show. One guitar, indeed.
2. Patti Smith, September 14 at Riot Fest - Recalling her infancy in nearby Logan Square and celebrating the birthday of her late husband, Fred "Sonic" Smith, the godmother of punk delivers an emotional set which culminates with a fiery, call-to-arms.
3. Stevie Wonder, November 14 at United Center - The Motown legend is in wonderful spirits and gives a master class of musicianship with as many as 30 people onstage, performing Songs in the Key of Life in its entirety before rewarding the city he calls his "second home" with a feel-good array of hits.
4. The Orwells, September 13 at Riot Fest - The kids from Elmhurst show (and later confirm in a New Year's Eve concert at Lincoln Hall) they're not only one of the best bands in town, but one of the greatest rocks bands in the world. Compelling frontman Mario Cuomo puts an exclamation point on the performance by jumping off the stage onto a big stack of pizzas.
5. Chrissie Hynde, November 12 at Chicago Theatre - One of the coolest figures in rock finally shreds The Pretenders moniker for a solo tour that finds her sounding fresh and as committed as ever while backed by an outfit of worthy young guns.
6. Arcade Fire, August 27 at United Center - The kinetic Canadians turn the arena into a Caribbean disco before upping the ante with a fabulous guest appearnace by Mavis Staples, who takes the Staple Singers' "This May Be the Last Time" into the Stones' "Last Time."
7. Shemekia Copeland, March 29 at City Winery - It's easy to take the reigning Queen of the Blues for granted because she's been so good for so long in her still young life, but she and her increasingly sympathetic band continue to raise the bar.
8. Lita Ford, June 20 at Tailgaters - The former teenage Runaway lives up to her legend and then some with cocksure guitar and a dynamite gang powered by drummer Bobby Rock in Bolingbrook.
9. The Handcuffs, July 21 at Roscoe Village Burger Fest - The glam local heroes play a neighborhood fest like they deserve to be heard coast to coast. They do.
10. Tegan and Sara, September 14 at Riot Fest - After a long tour, the identical twin sisters take a red-eye flight into town and find inspiration in an adoring crowd. The result is sweet, rebellious and, most of all, irresistible.
Honorable mention (in order): Fleetwood Mac, October 10 at United Center; Le Butcherettes, November 16 at Metro; Anvil, May 9 at LiveWire; Otis Clay, January 4 at SPACE; Devo, August 27 at United Center; Buzzcocks, September 13 at Riot Fest; Garland Jeffreys, November 6 at SPACE; Billy Bragg, September 14 at Riot Fest.