Concert Review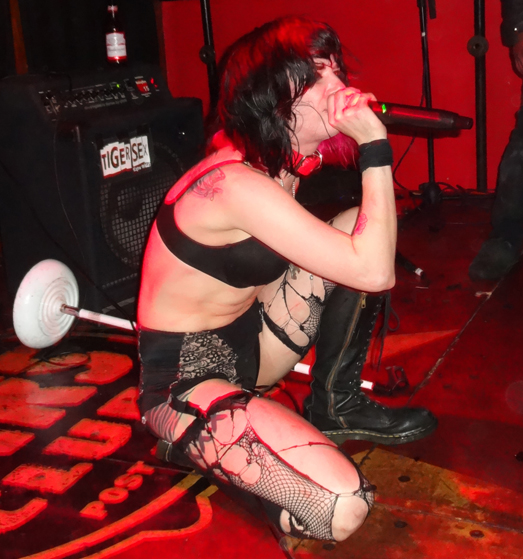 Tiger Sex
February 19, 2016 @ Liar's Club
By Dave Miller
A couple songs into Tiger Sex's mesmerizing whirlwind of a punk set, singer Kelly Chelston grabbed a beer glass and threw it against a large mirror on the side of the stage. Then she retrieved a shard of glass, licked it and cut her left arm. Already a striking figure in heavy mascara, an impossibly short white lace dress, torn fishnet stockings held together by safety pins, and black boots, Chelston was a sight to see as blood oozed out of her arm and stained her dress red.
As startling as the moment played out, it wasn't even the most rebellious Chelston acted. That came when the Cincinnati trio interrupted the moshing mayhem to perform an original blues song called "Walking the Dog." "Suck it up, motherfuckers," Chelston commanded the rambunctious crowd before singing alternately in screaming and subtle fashion.
Tiger Sex played just 10 songs (nine of them original) in 37 minutes Friday night at Liar's Club, but made a lasting impression. Chelston made sure of it. She sat Zen-like on a dirty, wet stage waiting for her bandmates to complete their soundcheck as if preparing to go into battle, and then erupted with guttural vocals from deep inside her when the set started. Although modest in size, Chelston gave as good as she got from the stage-crashing crowd, heading to the floor to sing and not taking anything from anyone. At one point she decided to skip a song and invited concertgoers onstage for the next one, but then changed her mind and bounced a bunch of guys from the stage with no trouble at all. Through the show was made physical by band and crowd alike, Chelston somehow controlled the wild proceedings intuitively with the aplomb of an orchestra conductor.
While Chelston demands your attention, Japanese guitarist Kei HaTan was a force in his own right. He wrung sound from his guitar as if he was getting even with it while serving as Chelston's spiritual comrade, slicing off riffs as if he was cutting glass. His playing gave Chelston a worthy sound to surf her soul. Drummer Ron Stewart kept needed order.   
Tiger Sex is a band to watch because of compelling Chelston. She's 29, but looks barely old enough to get into a bar. She grew up on the Jersey shore for 18 years before she and HaTan combined forces as Tiger Sex three years ago in Las Vegas. A strategic move to Cincinnati in order to gig more resulted in two band members staying behind. HaTan's guitar-work is so big that a bassist wasn't obviously missed, but the band's sound would be better with one. The band has loads of potential with Chelston fronting it. She has a lot inside her to get out. Hopefully it does so more by singing than cutting for self-preservation sake. This is a band that's going places. It plans to cut an album soon and hit Europe.     
Tiger Sex closed its third performance ever in Chicago (the other two were at a house party and Cobra Lounge) with The Stooges' "I Wanna Be Your Dog." It might've been a clichéd choice in lesser hands, but this captivating crew earned it. And if anyone had any doubt, Chelston, with her dress long removed to fully expose a fit body in bra and panties, erased it by removing one last guy from the stage as the song drew to a close, throwing him into a speaker stack.   
The setlist:
Trash
Dirty Disease
Sugar High Rebel
Walking the Dog
Buy Me a Drink
I Don't Care
It's in Your Eyes
Tiger Walk
Mr. Mailman
I Wanna Be Your Dog

Start: 11:26 p.m./Finish: 12:03 a.m.
Totals: 10 songs, 37 minutes
Boxsledder opened the punk bill with a solid set. Alejandro and the Alcoholics followed with a more aggressive performance that prompted the throwing of beer cans and some punks to join the band onstage.
Photos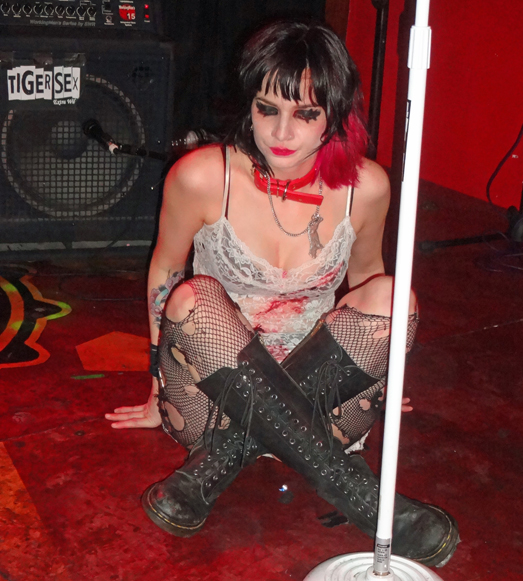 Tiger Sex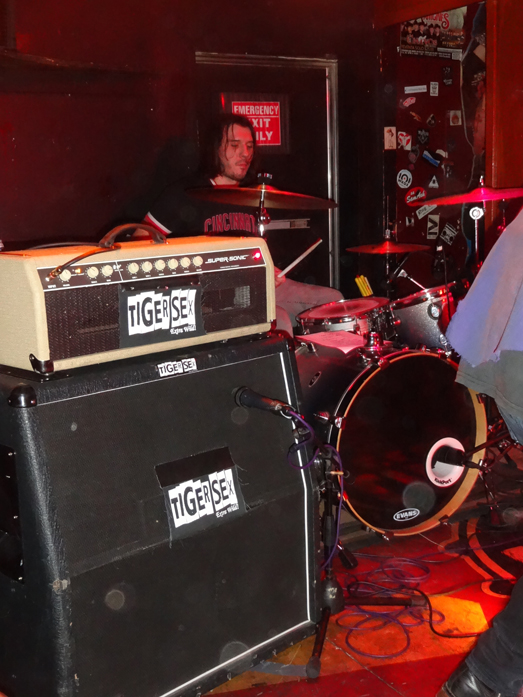 Tiger Sex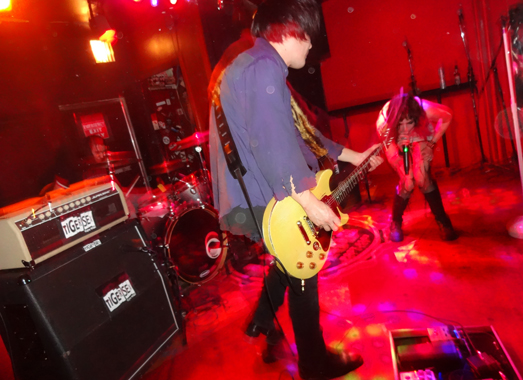 Tiger Sex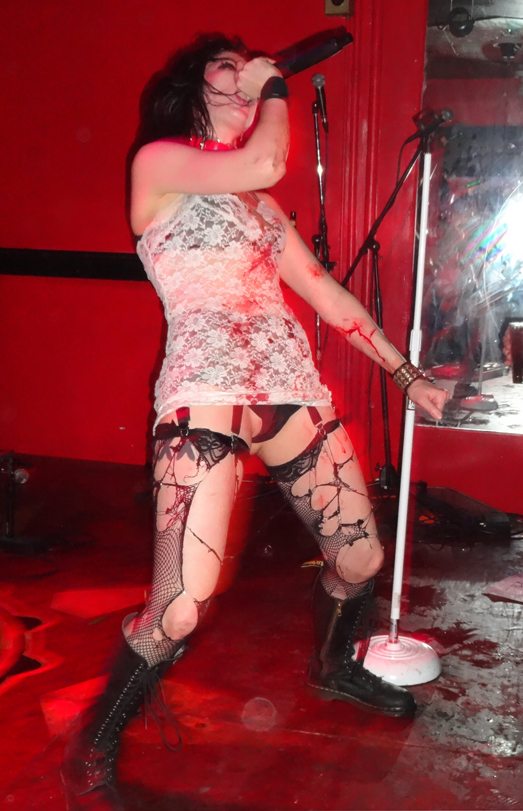 Tiger Sex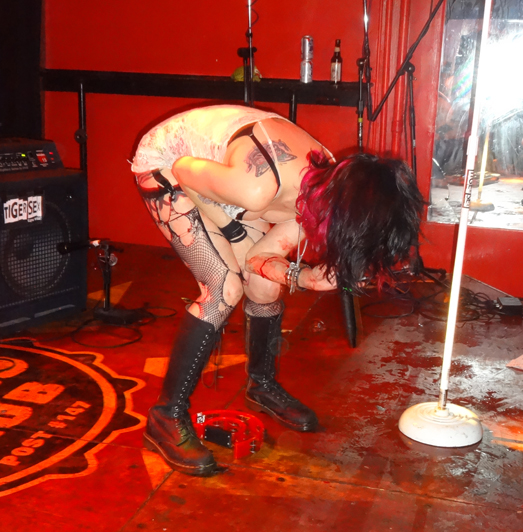 Tiger Sex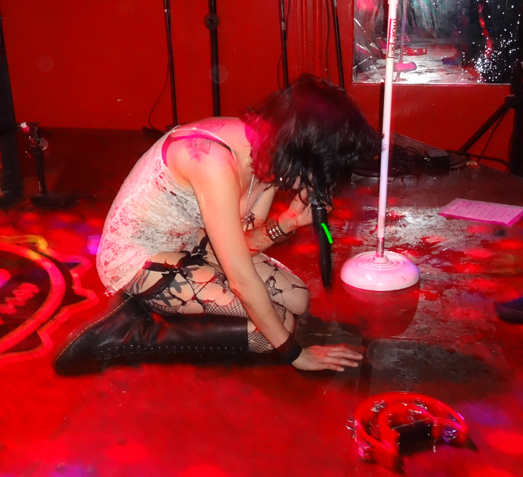 Tiger Sex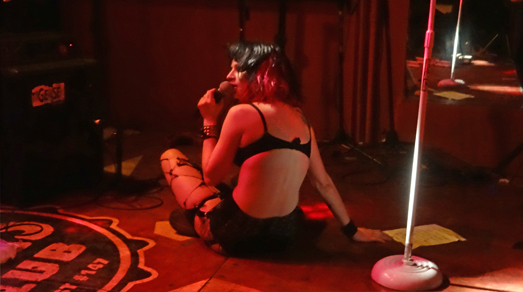 Tiger Sex
Tiger Sex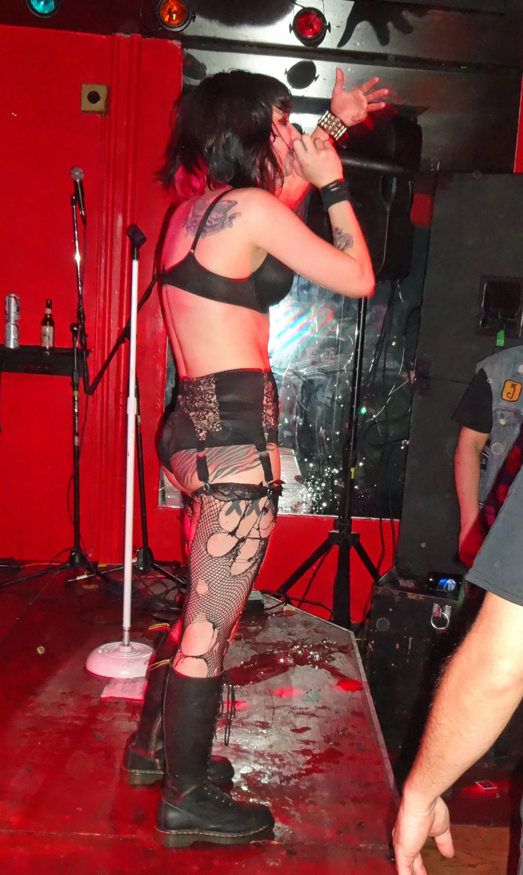 Tiger Sex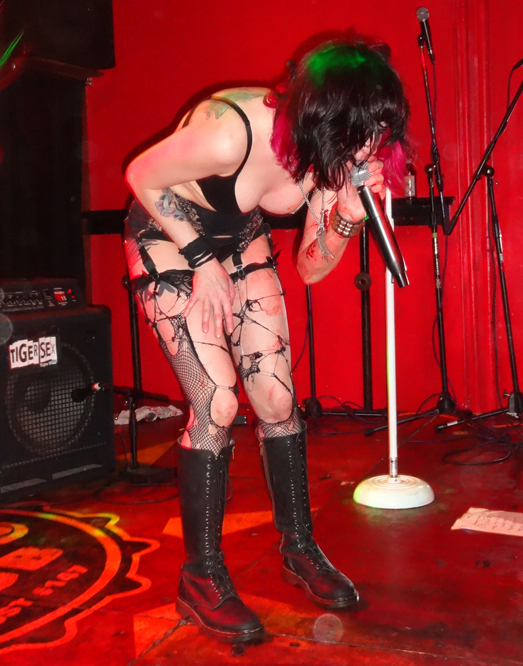 Tiger Sex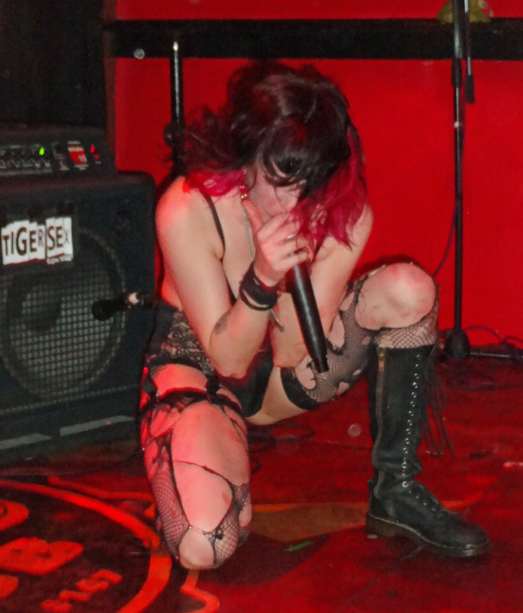 Tiger Sex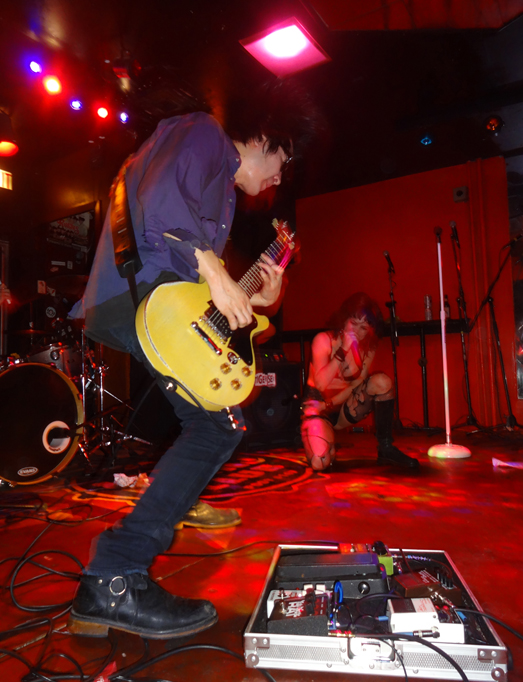 Tiger Sex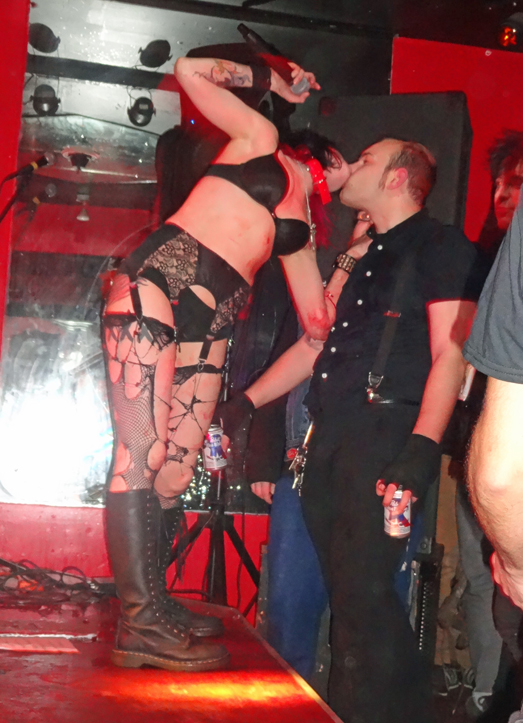 Tiger Sex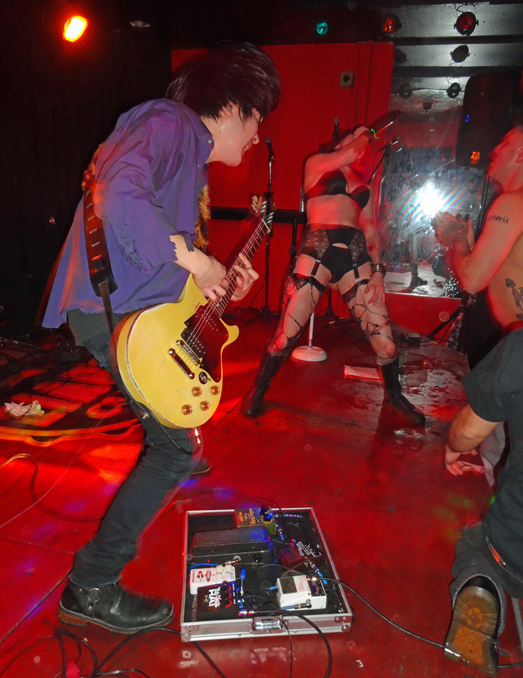 Tiger Sex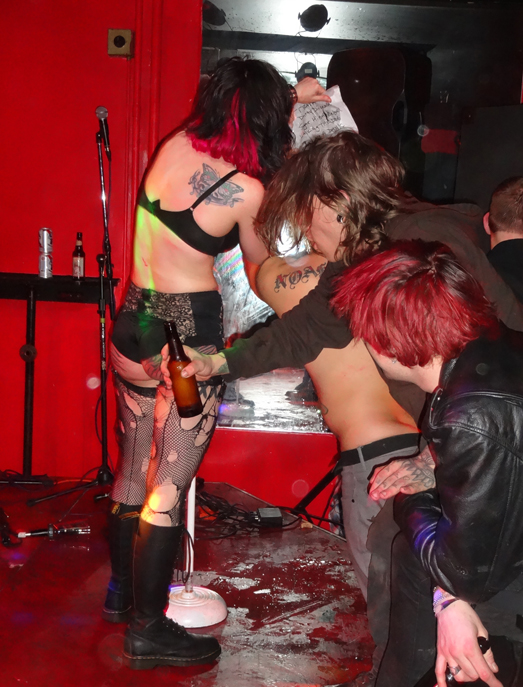 Tiger Sex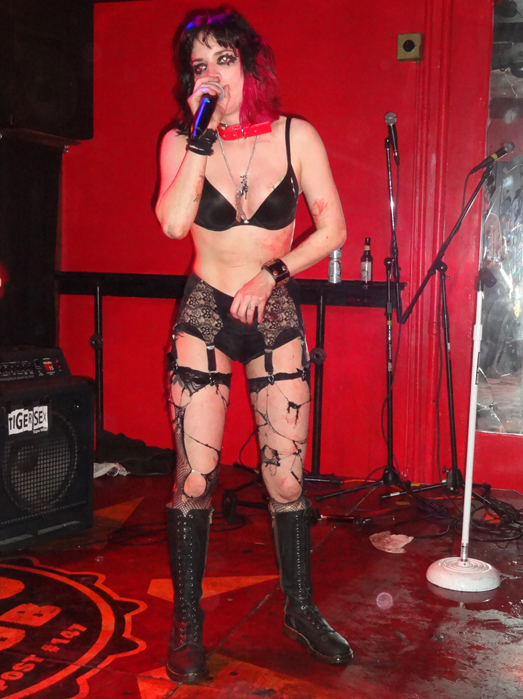 Tiger Sex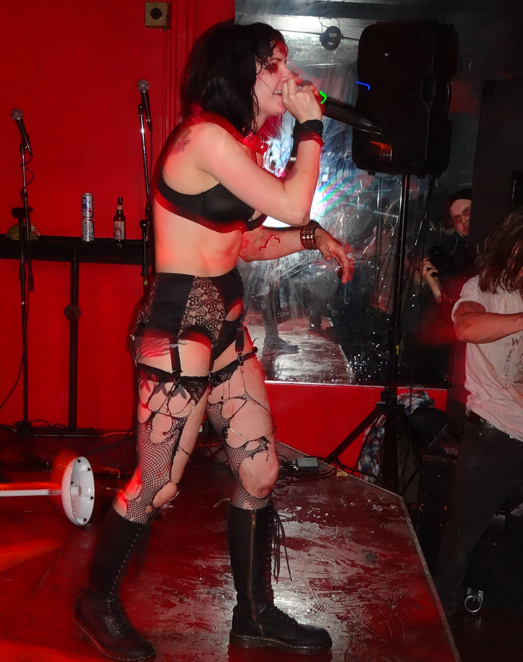 Tiger Sex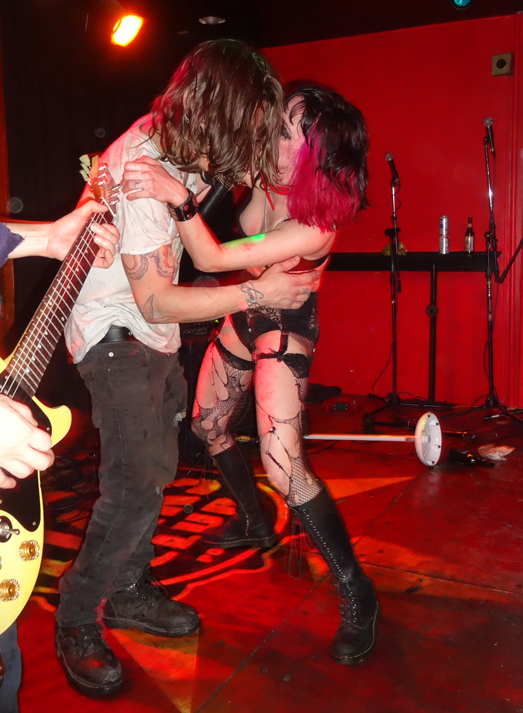 Tiger Sex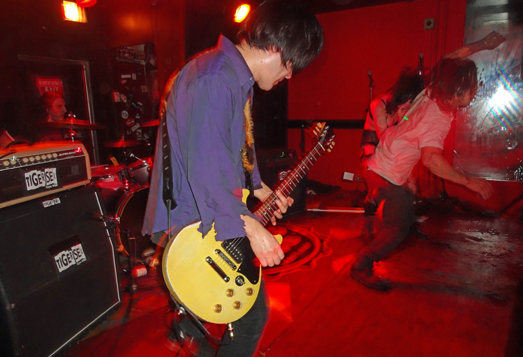 Tiger Sex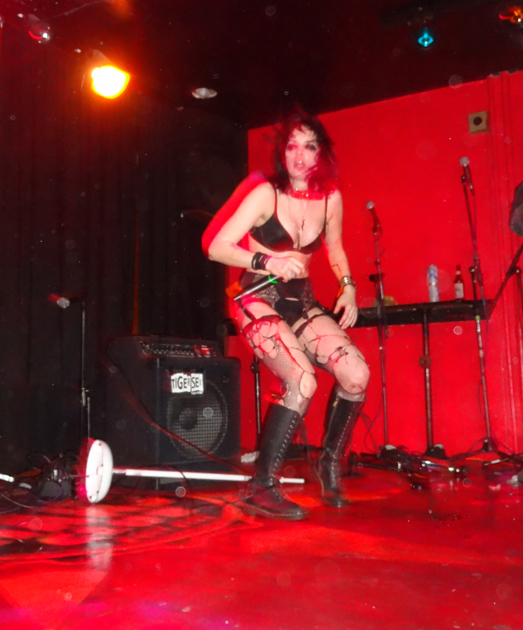 Tiger Sex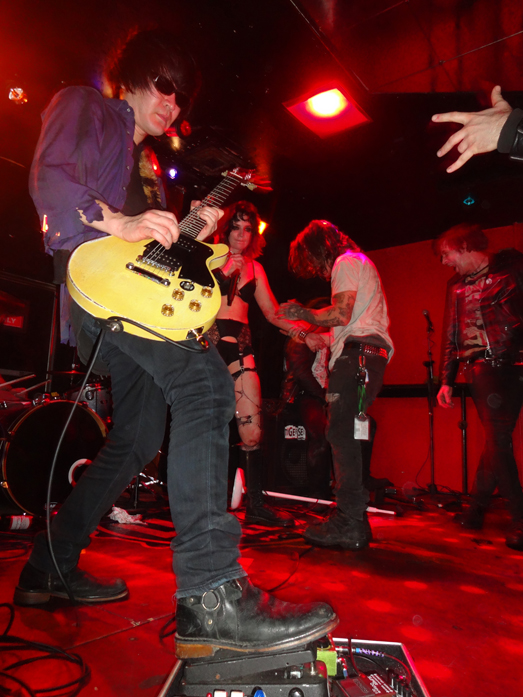 Tiger Sex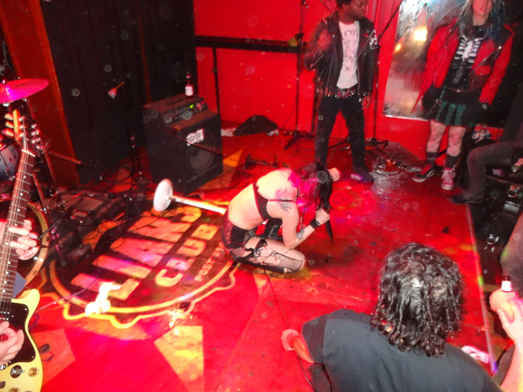 Tiger Sex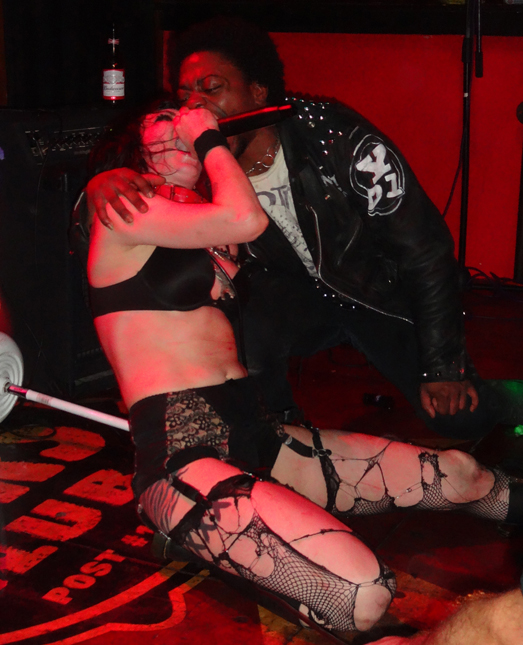 Tiger Sex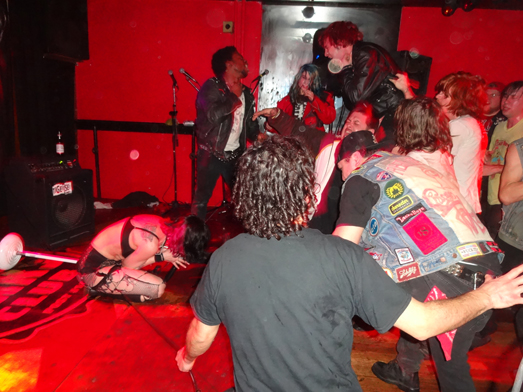 Tiger Sex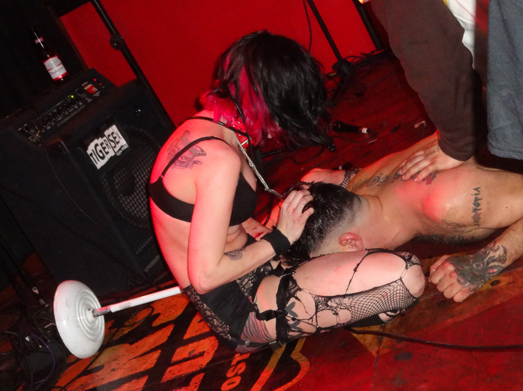 Tiger Sex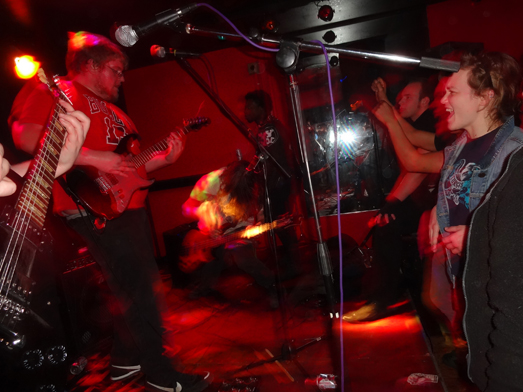 Alejandro and the Alcoholics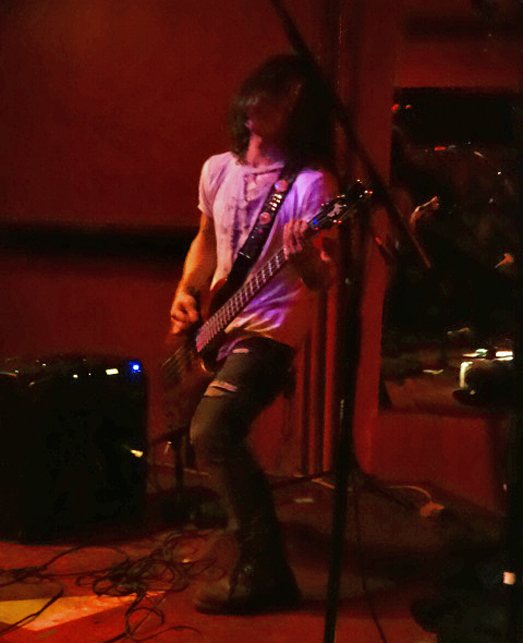 Alejandro and the Alcoholics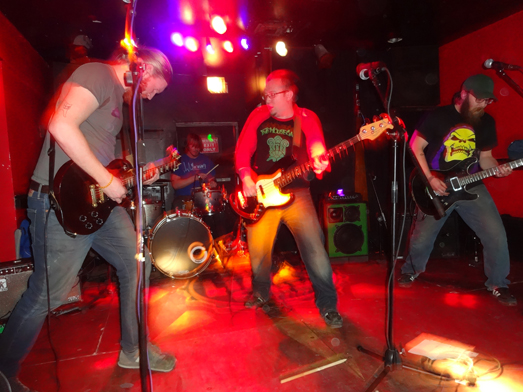 Boxsledder