Concert Review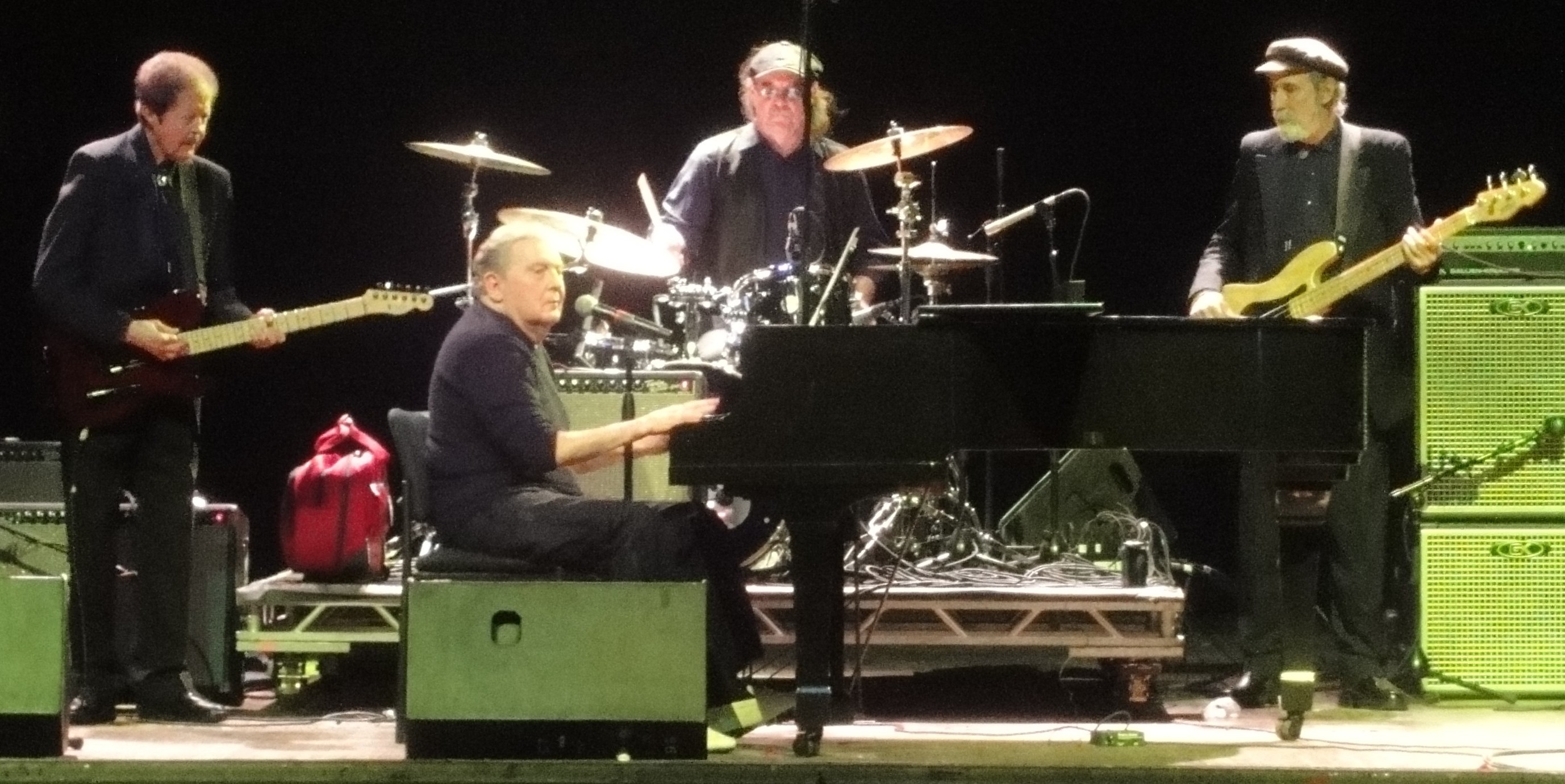 Jerry Lee Lewis
By Dave Miller
X 
Jerry Lee Lewis didn't like what he was hearing early in his concert Saturday night at the Congress Theater. "Turn the microphone up," he barked at the soundman near the end of "This Old Heart of Mine." "And leave it alone!" The admonishment continued after the song.
X
It was vintage fire from Lewis. The 76-year-old rock-and-roll pioneer put on a show that was better than the fans of all ages that came out to see "The Killer" could have realistically expected in the twilight of his career. In stark contrast to the short, comatose performance he gave the last time he played in town at the House of Blues back in 1998, Lewis was engaged and compelling throughout his hour-long set. He invested himself in not only his performance, but song selection, too. This was not a perfunctory, greatest-hits performance for a payday, but an artist still restless and searching.
X 
After his band played a couple numbers, Lewis walked on stage with no fanfare, wearing all black with the exception of white loafers. "All right," he said as he sat down at the piano and kicked into an energetic version of Roy Orbison's "Move on Down the Line." The classic "Drinkin' Wine Spo-Dee-O-Dee" followed. After jamming on the keys, Lewis tilted his head back, smiled and let out a "Whew!" Following the aforementioned "This Old Heart of Mine," which saw Lewis spotlighted while the rest of the stage was bathed in dark blue lighting, he slammed his keyboard cover up and dove into interesting selections -- "Before the Night is Over," "Don't Put No Headstone on My Grave," "Rockin' My Life Away," "Trouble in Mind" and "Why Been Gone So Long." It was like peeking in on Lewis playing late night in his living room as he lively considered his life and mortality with a bottle of whiskey sitting on his piano.
X
Lewis lightened the mood and started a dance party with "C.C. Rider." "It's in the key of G, boys," Lewis cackled to his longtime capable Southern-style band consisting of guitarists Ken Loveless and Buck Hutchison, bassist B.B. Cunningham and drummer Robert Hall. They were in sync all night, impressively so considering their last gig was Bill Clinton's birthday party on Oct. 13. Chuck Berry's "Roll Over Beethoven" and "Sweet Little Sixteen" were played much better than the author did himself on the same stage earlier in the year -- with the latter song able to be considered a rebellious choice, whether intended or not, considering Lewis derailed his career when he infamously married his underage cousin.
X
However people view Lewis and his turbulent life, there's no denying the lasting power of the classic he closed with -- "Great Balls of Fire" and "Whole Lotta Shakin' Goin' On" -- on which Lewis showed he can still pound the hell out of the piano. As Bruce Springsteen said, Lewis "doesn't play rock and roll, he is rock and roll." The music's original wild child ended his performance by kicking over his piano chair. He walked off the stage, pausing to salute the crowd and give a thumbs-up -- which could have doubled for a review of the show.
The setlist:
X
Slippin' and Slidin' (band)
Learn to Ride (band)
Move on Down the Line (Lewis takes the stage)
Drinkin' Wine Spo-Dee-O-Dee
This Old Heart of Mine
Before the Night is Over
Don't Put No Headstone on My Grave
Rockin' My Life Away
Trouble in Mind
Why Been Gone So Long
C.C. Rider
She Even Woke Me Up to Say Goodbye
X
Start: 9:01 p.m./Finish: 10:11 p.m.
Totals: 16 songs, one hour 10 minutes
X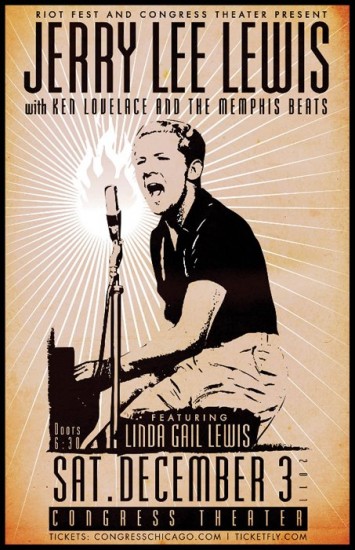 Jerry Lee Lewis show poster

Jerry Lee Lewis
Z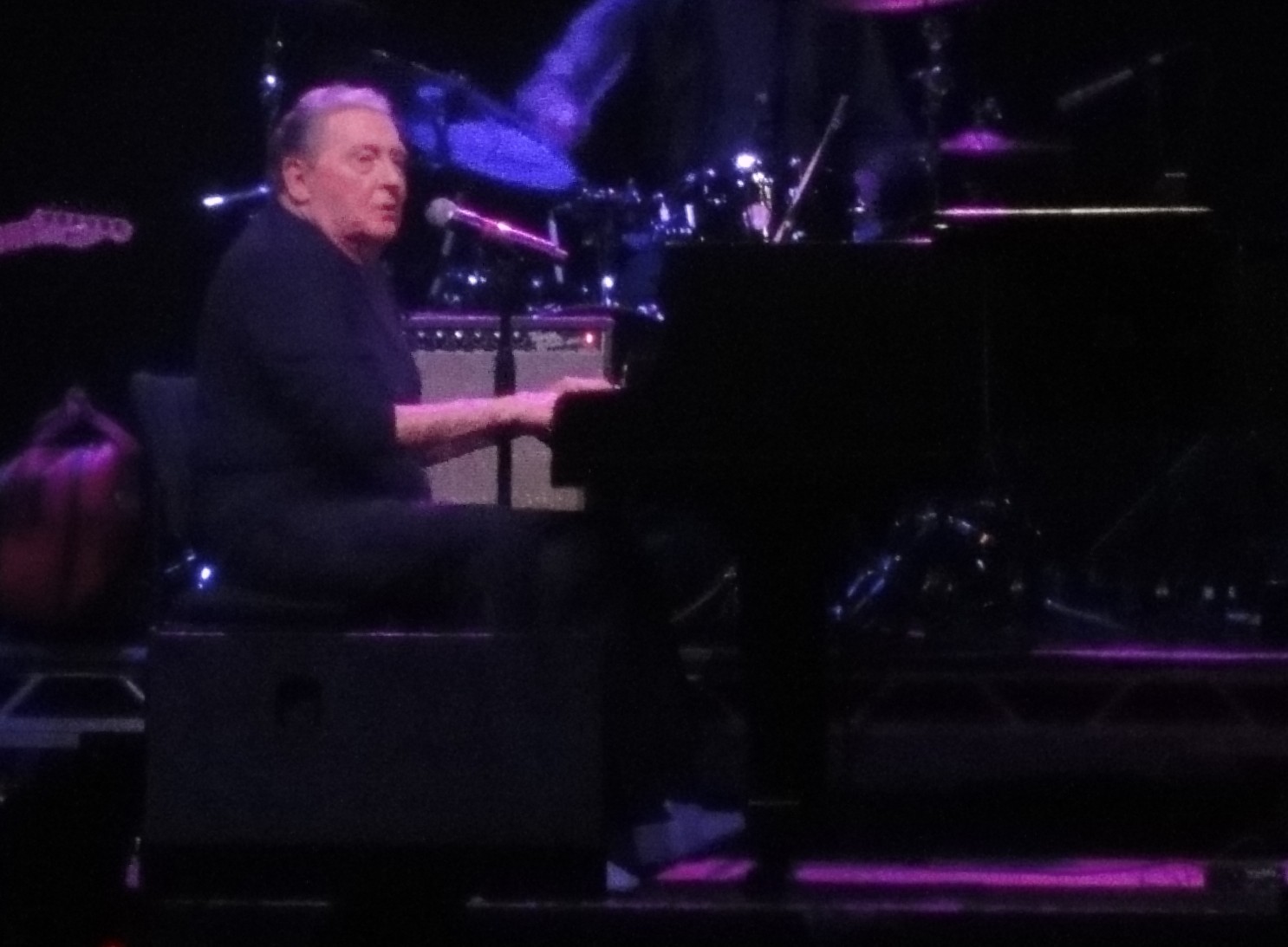 Jerry Lee Lewis
Z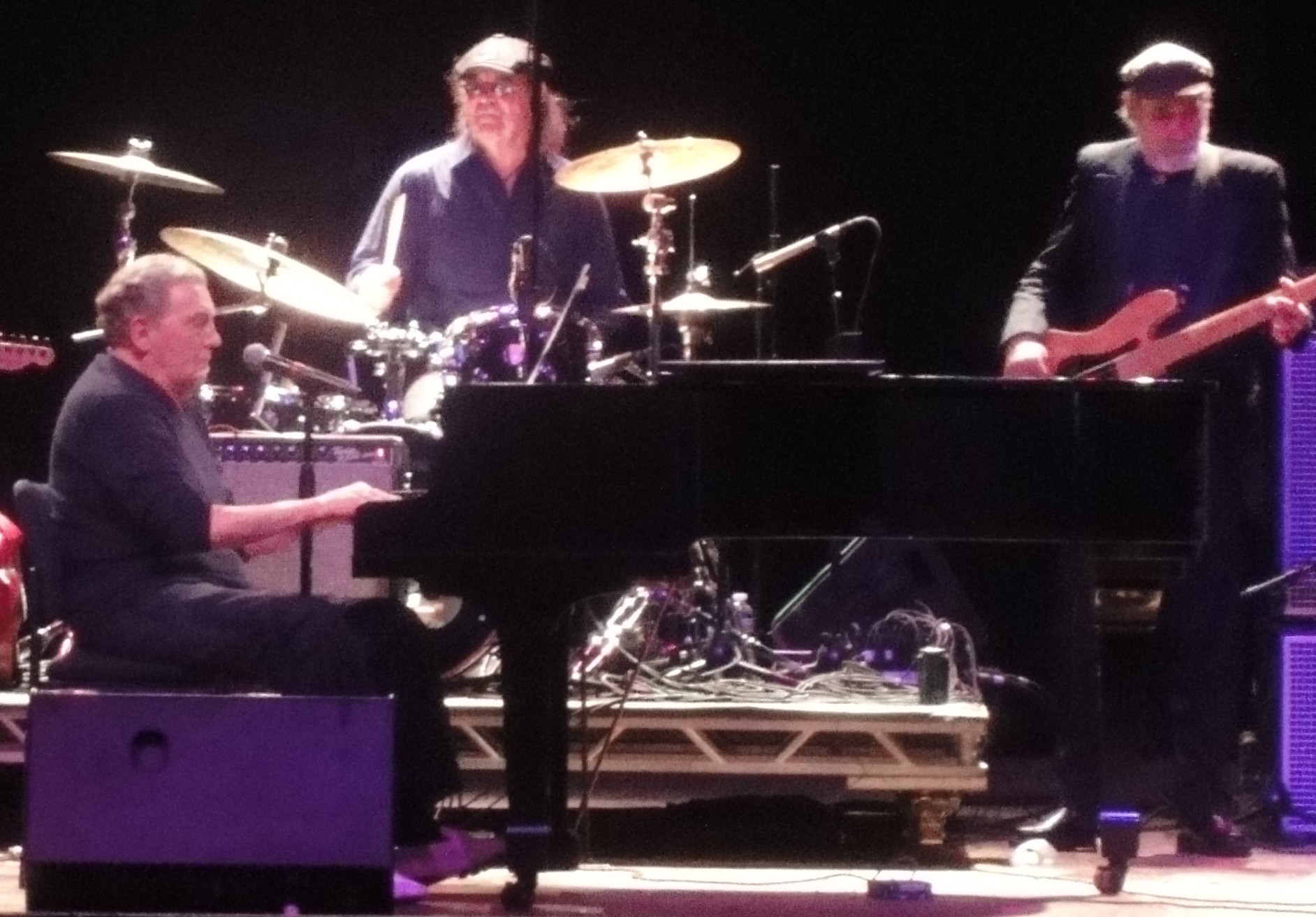 Jerry Lee Lewis
X
Go here to "Like" ChicagoConcertgoers.com on Facebook.
X