Concert Review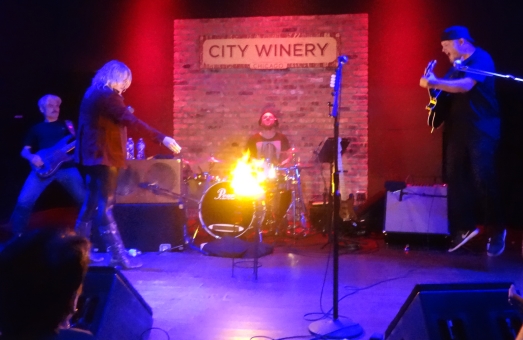 Cathy Richardson Band
May 22, 2015 @ City Winery
By Dave Miller
Will Ferrell, eat your heart out.
Cathy Richardson took the cowbell to a new level in an epic encore at Friday's sold-out show at City Winery. In a perfect prescription for Christopher Walken's fever, Richardson played more (and more) cowbell in a seven-song medley containing many of the instrument's greatest hits: "Rock of Ages," "Mississippi Queen," "Low Rider," "(Don't Fear) The Reaper," "Jane," "Working for the Weekend" and "We're an American Band."
Never breaking character while banging her bell with abandon, Richardson hit it with the seriousness of a religious ritual. She held the cowbell in front of her as if offering a mystical sacrifice to the crowd before windmilling, kicking and dropping to her knees while continuing to beat it. She eventually stood back up and added vocals to the final song in the rousing finale.
On top of it, Richardson had one more surprise left. As the medley approached its end, she placed her clanging instrument in the exalted position on top of a stool, stood back and shot flames out of her fingertips to set her cowbell on fire. It was the instrument's Jimi Hendrix moment. When Richardson sang Grand Funk Railroad's lyrics "We're comin' to your town, we'll help you party it down," she wasn't kidding.
It was a glorious night for Richardson and her band, which was all the more remarkable for a couple reasons. Richardson has been so busy singing for Jefferson Starship and being a mom that it was her first solo show since playing the venue a year ago. What's more is bassist Greg Panciera had to bail on the show at the 11th hour due to a family emergency.
That prompted a call to enthusiastic bassist Fran Kondorf. It's always a welcomed sight to see him take his former spot alongside Richardson. Lead guitarist Jude Gold, who is now in Jefferson Starship, too, and drummer Steven Gillis were once again up to the challenge of hanging with Richardson and her powerful voice. Gold enjoyed coloring outside the lines and did it well, while Gillis' beats stood up to Richardson's vocals. The band is a wonderful personality match for the charismatic and fun Richardson, too. It plays with the feel of wherever its leader takes it.
Richardson's regular onstage foil, dancing fiddler Anne Harris, was absent due to a music commitment in Los Angeles, but Richardson made up for her absence and then some with added aggressiveness. With her keyboard nowhere in sight, Richardson stuck to her guitar and go-for-it singing. "We're going to do both volumes -- loud and louder," she announced.
The set took flight immediately on the "Rock and Roll Part II" opener, a grand song tripped out with psychedelia from Richardson's Macrodots album with Zach Smith. Richardson's voice cut through the big, crowded room like it was parting the Red Sea. The performance soared higher from "Overwhelmed," an online request winner, through a handful of Richardson favorites before the main set peaked with a goosebump-inducing cover of Led Zeppelin's "Since I've Been Loving You" by way of Janis Joplin.
Richardson's loyal hometown fans effectively transformed the West Loop wine venue into a rock club. They heard the debut of "Down" as well as fellow newbies "Diggin a Hole" and "Wish You Well" -- all pegged for a future Macrodots album -- along with the also new "What I Am," which is to be released as a single by Australian label Chance MUSIC. All are worthy additions to Richardson's considerable songbook.
Each Richardson concert is a unique event, and this one will be remembered for the unforgettable cowbell medley. That, boys and girls, is how Richardson rocks and rolls.
The setlist:
Rock and Roll Part II
Diggin a Hole
Good
Miracle
What I Am
Blindsided By Love
Overwhelmed
Making a List
Fly/Age of Aquarius
Tiny Particles
Closet Cultivator/jam
Since I've Been Loving You
Down
Wish You Well
Over Your Shoulder
---------------------------
cowbell medley (Rock of Ages/Mississippi Queen/Low Rider/(Don't Fear) The Reaper/Jane/Working for the Weekend/We're an American Band)
Start: 9:04 p.m./Finish: 10:48 p.m.
Totals: 18 songs, one hour 44 minutes
The Katie Todd Band's well-received opening set included a cover of Pete Townshend's "Let My Love Open the Door." Todd's charming, inviting vocals were framed nicely by her band.
Photos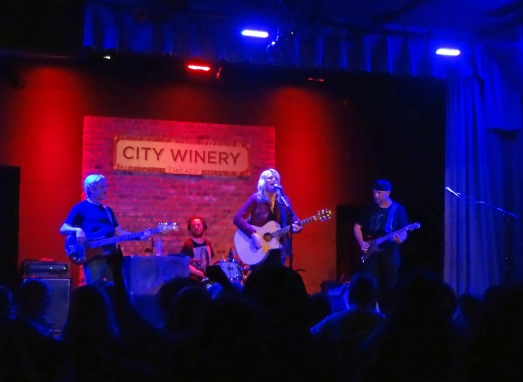 Cathy Richardson Band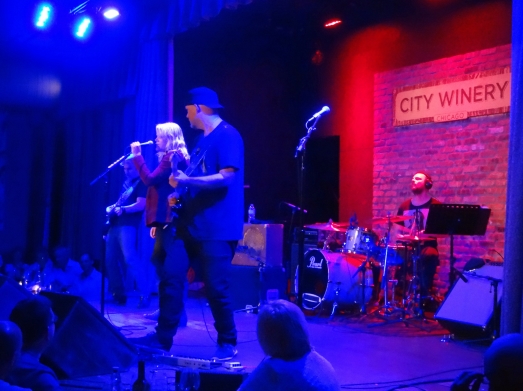 Cathy Richardson Band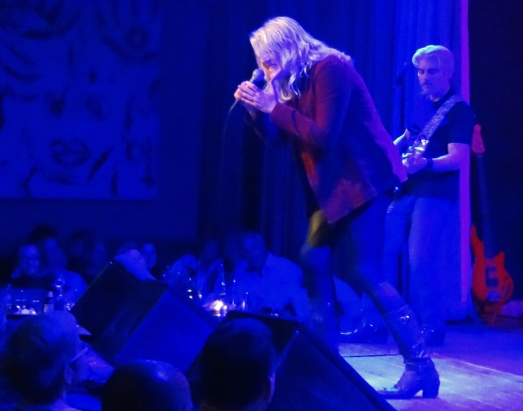 Cathy Richardson Band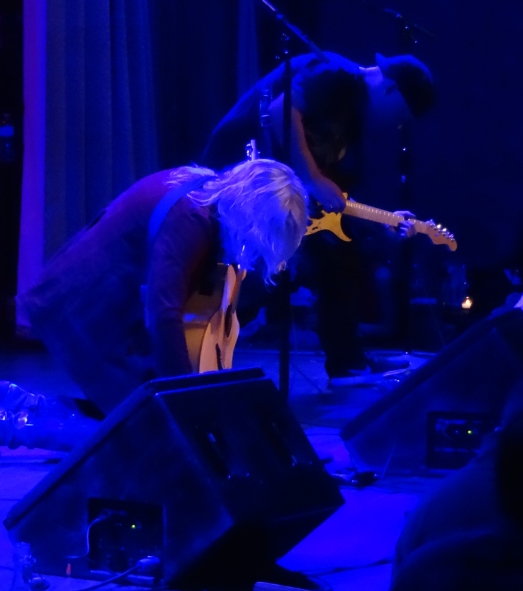 Cathy Richardson Band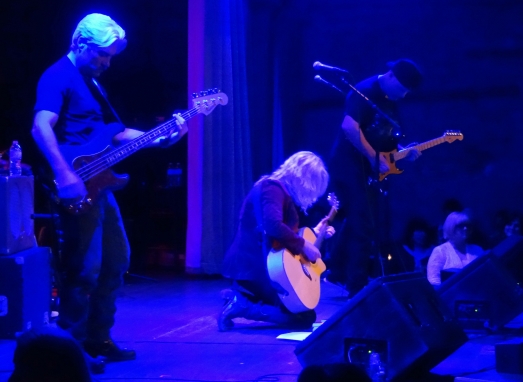 Cathy Richardson Band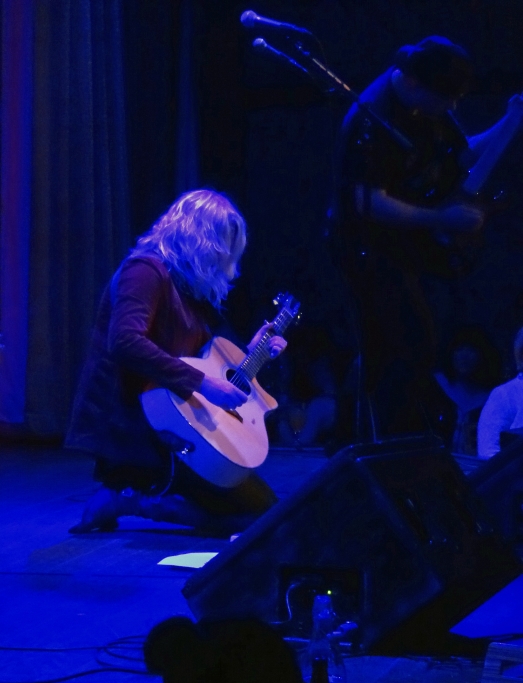 Cathy Richardson Band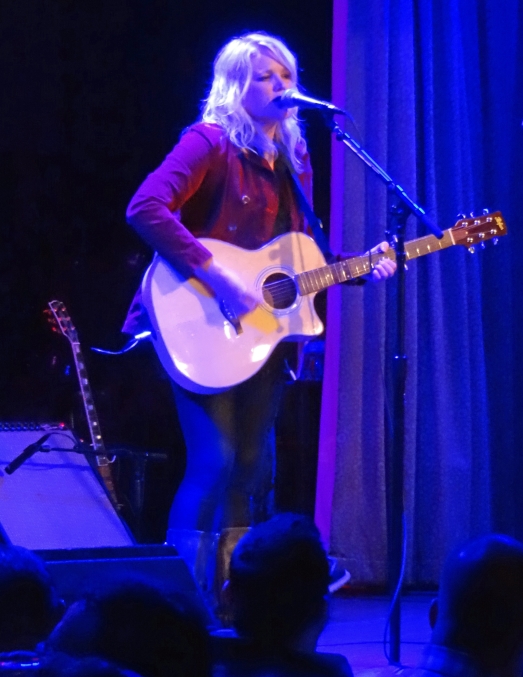 Cathy Richardson Band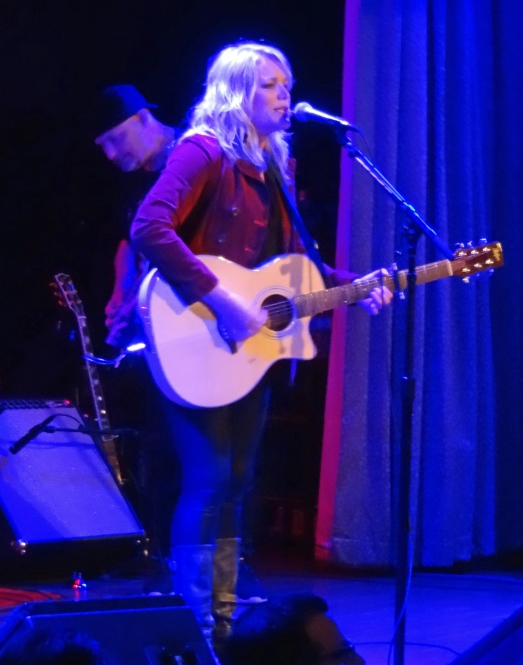 Cathy Richardson Band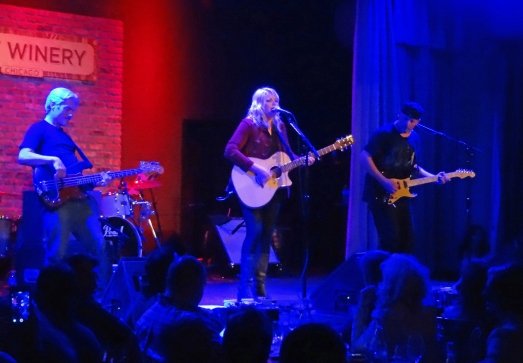 Cathy Richardson Band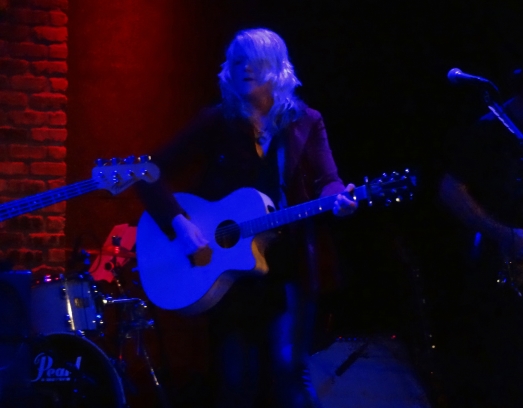 Cathy Richardson Band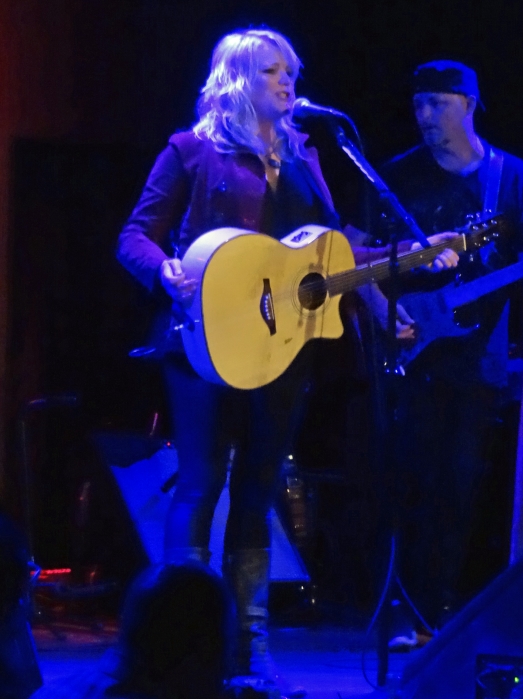 Cathy Richardson Band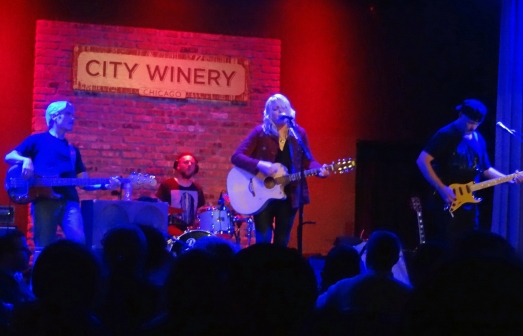 Cathy Richardson Band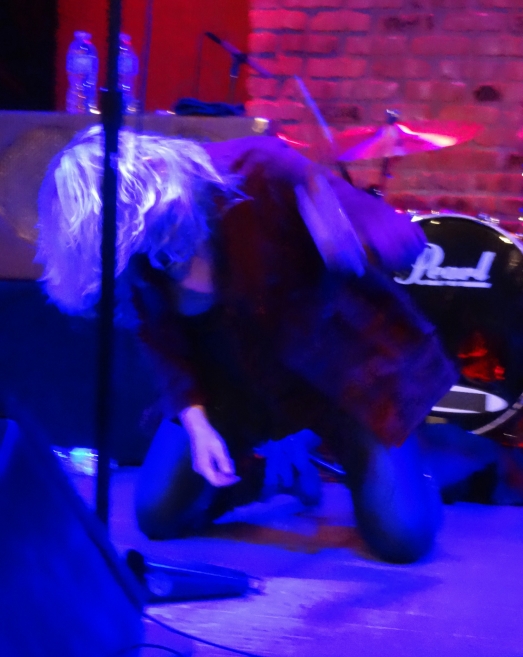 Cathy Richardson Band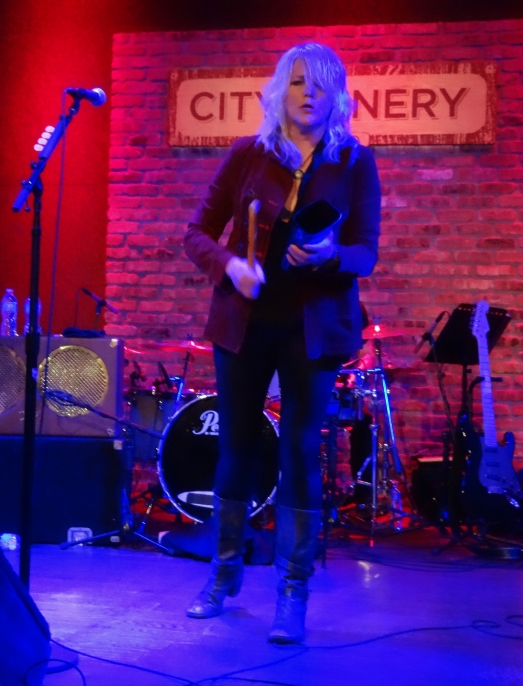 Cathy Richardson Band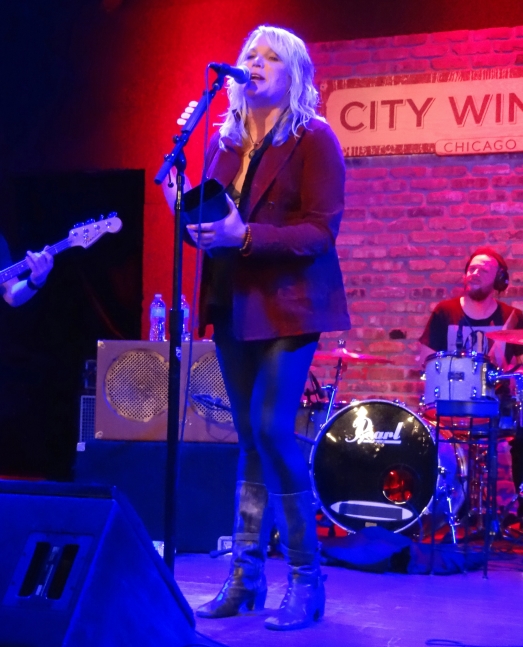 Cathy Richardson Band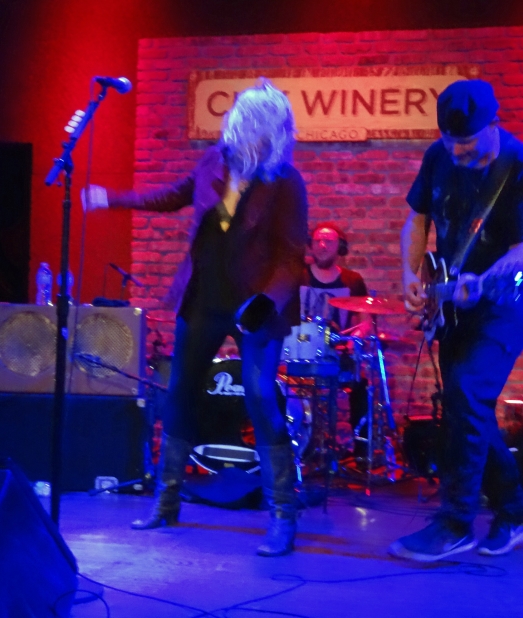 Cathy Richardson Band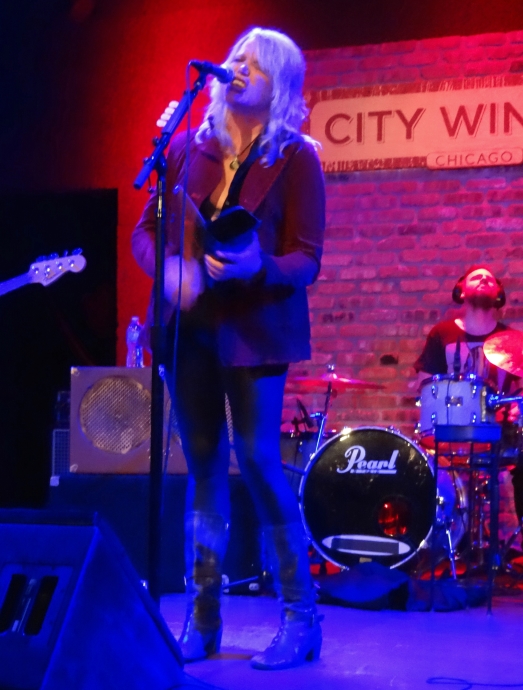 Cathy Richardson Band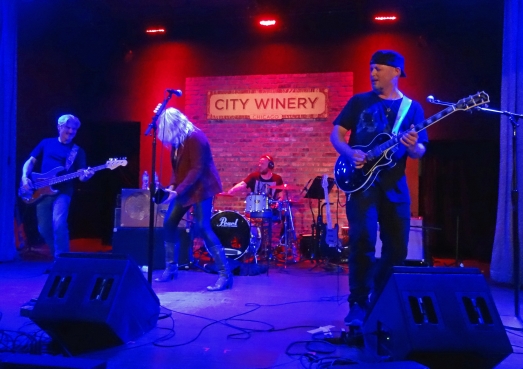 Cathy Richardson Band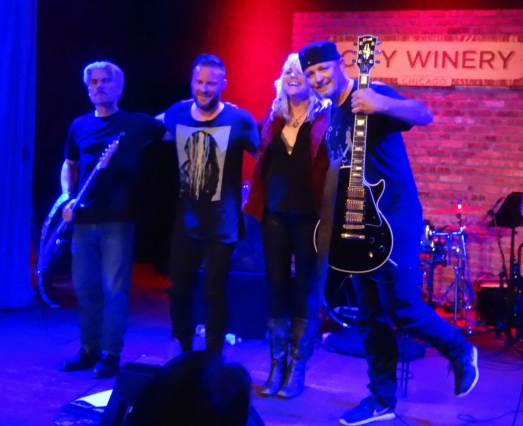 Cathy Richardson Band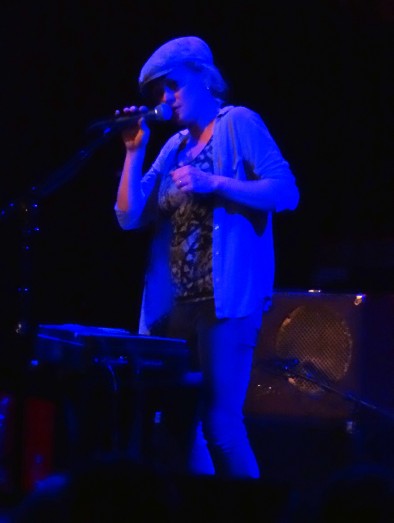 Katie Todd Band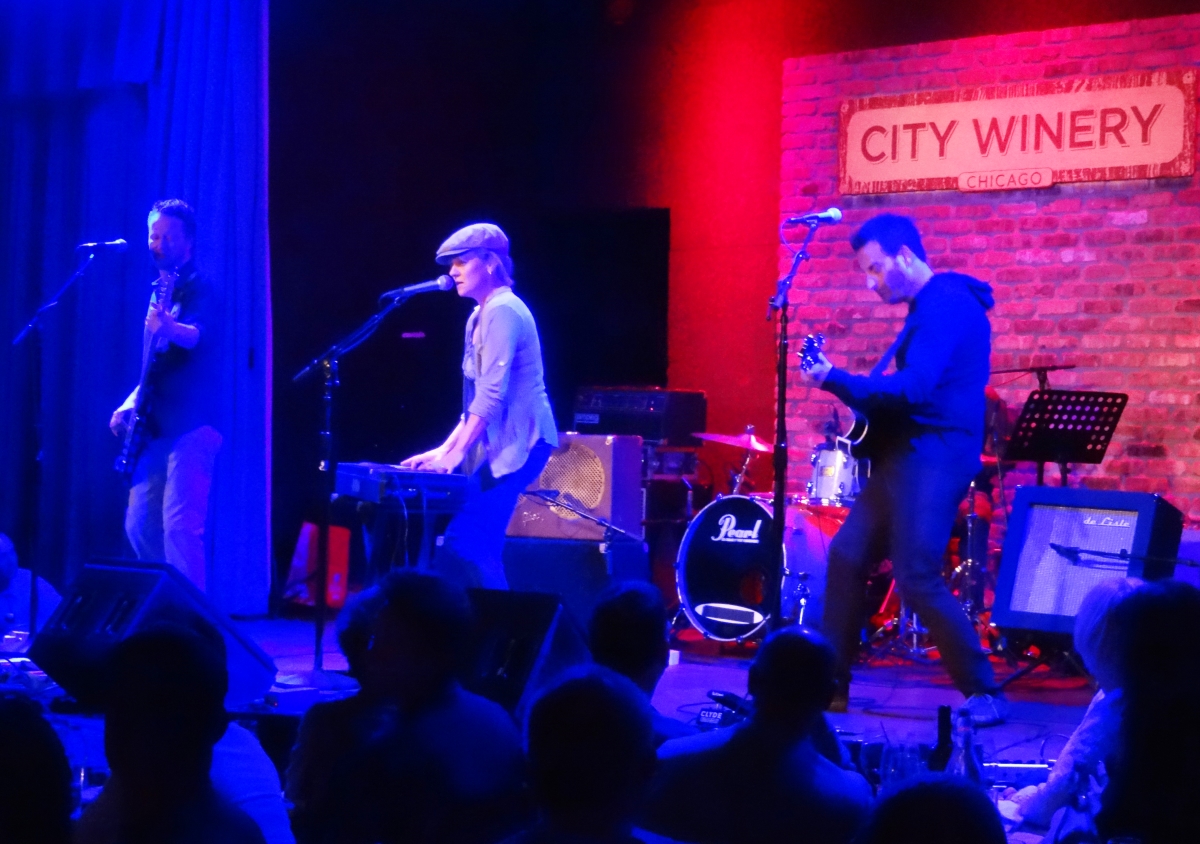 Katie Todd Band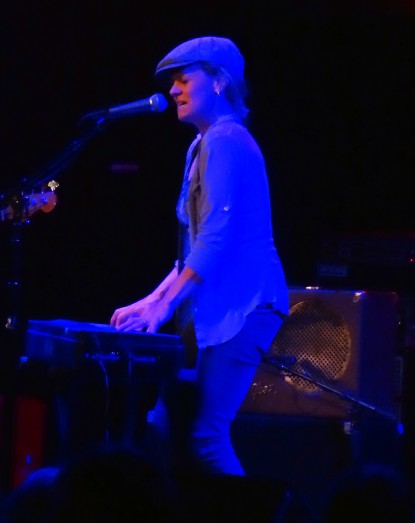 Katie Todd Band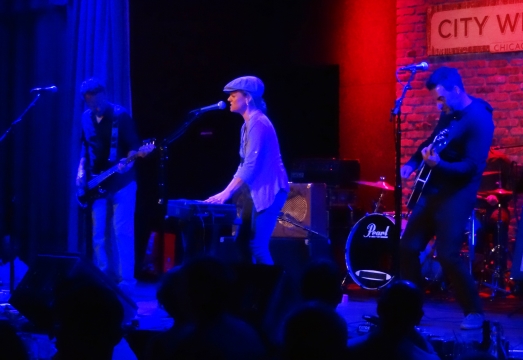 Katie Todd Band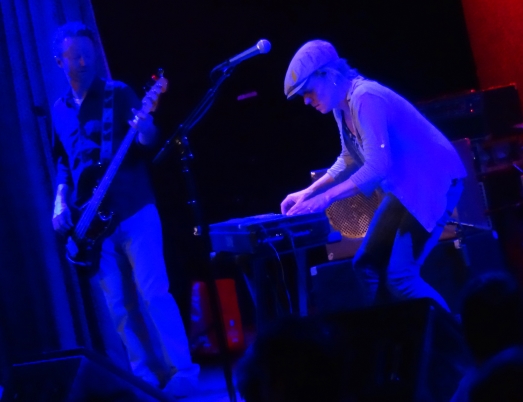 Katie Todd Band